Mona Crowe-Practice Manager
Joined the team in September 2016.  Has lots of furbabies. Looking forward to being a part of this great group of people. Mona has worked in the Veterinary Industry for many years, 14+.  She loves to make jewelry, to sew all sorts of things, to play in the garden, and spend time with her family. She is married to her high school sweetheart.  She has two children and a granddaughter, and a new granddaughter on the way. She is very pleased to work with such a talented group of people at the hospital and the Lodge.
Kristi Heintz- Receptionist Manager/Inventory Manager/Customer Service Liaison
Kristi joined the team January of 2010 as a receptionist. She grew up in Montgomery & has always loved being around animals. She has a bloodhound named "Patsy" who is always getting into things & her side kick "Ozzy" a tabby cat! When she's not at work she is spending time with her son, Kannon & enjoys photography. Her favorite thing about working at the hospital is seeing all the wagging tails!
Michelle Bond-Receptionist
Michelle joined our team October of 2015, after relocating here from Shreveport, LA. She has enjoyed getting to know all of our clients & their furry friends. She loves to welcome everyone with a friendly smile! She has a great love for animals, having 3 dogs & 3 cats which are all rescues. In her spare time, she enjoys spending time with her husband Richard & her 2 daughters Ashley & Allie.
Hope Marshall- Receptionist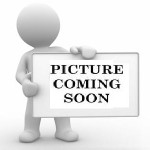 Kandi Wimer- Veterinarian Technician
Kandi started with us in March 2011 as a veterinary technician. She has always had a love for animals and started working in veterinary practices in 2007. Kandi wins the award of most rescued animals in her family; she currently has 7 dogs and 3 cats. Needless to say her household is very busy at feeding time! Kandi is married to the love of her life and fellow animal rescuer, Gregory. When Kandi isn't working which is very rare, she enjoys weekend getaways with her husband and travelling to exotic locations.
Malcolm- Veterinarian Technician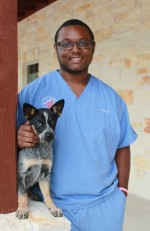 Malcolm started in 2014 as a kennel technician, & grew to be a veterinarian technician. He is currently attending Prairie View A&M, in hopes to attend Texas A&M to purse in becoming a veterinarian. He has always had a passion for animals & enjoys learning more about the veterinary field. He loves working at the hospital because every day he learns something new. When he is not working or studying he is spending time with his five dogs! That's Malcolm in a nutshell, & he hopes to see ya'll soon!
Leslie- Veterinarian Technician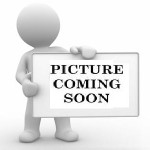 Bri- Veterinarian Technician
Kayla- Veterinarian Technician
Born and raised in Houston. Graduated Lutheran High North in 2012. Compassion for animals is what drew me to veterinary medicine. Attended Lone Star College and in the meantime of going to college I also became a certified Pharmacy Technician.   Fur momma to Brylee a Chesapeake Bay Retriever, my cats Kahlua and Jameson. Outside of working with all the adorable animals at our clinic, my free time consist of being on the lake, watching Netflix, and hanging out with my friends and family. I am so grateful to be able to make a living doing something I truly love; life would be so boring without our animal companions!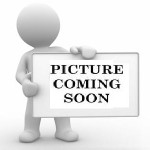 Mitchell- Veterinarian Technician Assistant
I joined our team in 2016 as a Kennel Technician. I am pursuing my dream to attend Texas A&M University, in order to study animal science and become a veterinarian. I have a passion for animals and caring for them, having two dogs, Bella, a Silver Lab and Sadie, a Yellow Lab. I enjoy wildlife and the great outdoors.
Danielle- Receptionist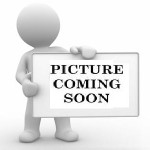 Jade- Hospital President
Jade was destined to be the Hospital President. The hospital was only open for two weeks before she was dropped off as a stray. Mandy, Dr. Romero's wife fell in love with the little gray kitty & decided to keep her as their first "clinic cat". She is now running things around the hospital. If there is ever a big commotion she will always be right there. She is the best lap sitter, paper weight, chair stealing, food stealer cat there is. You can catch her roaming the office causing mischief and mayhem, or napping wherever she pleases. If you see her, feel free to give her a pat, but be careful she will let you know when enough is enough… you know like a typical cat!
Mammie-Hospital Vice President
Mammie Cat came to us in the summer of 2013 with her six kittens. Mammie was ill and not wanting to care for her four week old kittens. After some inquiring, it was discovered that she was attacked by a dog a few days earlier and was suffering from muscle soreness and a mild hip injury. Mammie was started on pain medicine and within a few days she was good as new and started caring for her babies again. All of her kittens found homes within a few months and for a time even Mammie was up for adoption but due to the hip injury we had to be strict about any possible new homes. After a time it became clear she was going to be a permanent member of Animal Hospital of Montgomery's staff. She spends her days stealing people's chairs and sleeping in her bed under Dr. Simon's desk. While Mammie prefers to spend her time with the technicians and doctors, if you see her up front be sure to say hello!